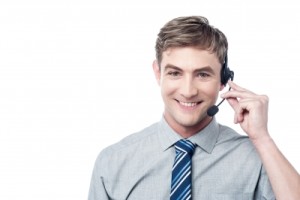 Technical support for the CERF ELN product is provided by Lab-Ally LLC. Affordable 12 month, 6 month and month-to-month support and maintenance contracts are available. Our CERF support is based on over a decade of experience with the product and we can help you with every aspect of your enterprise CERF deployment, as well as offering general IT help with issues related to data management in scientific environments.
CERF Support Department
(614) 602-1526
CERF Support Online
Click here to visit our online help.
(login required)
If you are an existing customer, you can access our online documentation from within your CERF client. Just go to the help menu and choose "help contents". Our online documentation is updated frequently and contains the most up-to-date information available. If you don't currently have access to your CERF client software, you can still see our online documentation.  To access online help directly you will need your organization's online help login credentials.  Your local CERF site admin can provide that information. Login here.  If the site admin is not available you can contact our support using your organizational email address and we will provide this information for you.
About CERF Training
Lab-Ally offers both the personal touch of onsite training and the convenience of remote, web-based training. Whichever option you choose, you can be sure that your users will be using CERF efficiently soon after deployment. There is no steep learning curve to traverse and no dense manual to plough through before you can get started. Our trainers are experienced professionals who can tailor your training sessions to meet the specific needs of your organization. Our online documentation is clear, simple and modular, allowing you to learn just what you need to get started, but quickly facilitating the transformation of CERF beginners into sophisticated power users.
About Updates
It is important to keep your CERF server and client software up to date. Lab-Ally contacts customers with current support agreements to let them know when updates are available. Customers can see the version of the server software they are currently using by opening the CERF Desktop Client, logging into their server and choosing sessions > session info. To see the CERF Desktop Client version (and the versions of all other CERF components) go to the CERF menu > about CERF > components, then look for "CERF Desktop Client" in the list.
The current release versions are:
Server 5.0
Client 5.0 build 21
Contact us to discuss our release schedule, roadmap, requests for new features and ideas for new integrations.