Interested in partnering with us?
Email us
for more information!
We are a complete solutions company. We complement our industry-leading electronic lab notebook offering with best of breed products and services to support the entire lifecycle of research and development. Our goal is to work in partnership with our customers to deliver and support comprehensive information systems that help organizations solve important problems, improve research efficiencies, and capture and protect their R&D investments.
We welcome additional partners into our network as well. One of the fastest growing segments of the multibillion dollar healthcare/life sciences information technology market is electronic laboratory notebooks (ELNs). Partnering with us can provide your organization with unique access to this emerging market. Furthermore, the innovative technologies utilized by the irisnote  offer substantial leverage for integration and deployment of third party systems. Our partnership program delivers a valuable opportunity to capitalize on today's opportunities in this expanding life sciences market.
TwoFold
Coherent information management is a requirement of any laboratory; in order to offer the most comprehensive management solution Two Fold Software have entered into a joint partnership with us. The combination of Qualoupe – LIMS and CERF – ELN provide a best of breed combination unparalleled in the industry. Qualoupe LIMS is defining the next generation of LIMS products, through its highly intuitive user interface coupled with a Just Enough Information Model (JEIM) and extensive Instrument Interfacing and Web reporting capability. Complementing CERF ELN and jointly delivering a paradigm shift in Laboratory Information Management.
Technology Partners
ChemAxon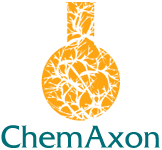 We have partnered with ChemAxon to offer its leading chemical software development platforms as extensions to CERF. ChemAxon creates leading edge cross platform solutions to power modern cheminformatics and chemical communication – built for users in the biotechnology and pharmaceutical industries. Its products and services include application programming interfaces (API) and end user applications for structure visualization and management, property prediction, virtual synthesis, screening and drug design. We can deliver all of the technology used by ChemAxon: Java for system development, HTML/XML and .NET for web intefaces, OLE to enable seamless integration with desktop applications and JDBC for communication with SQL database systems for data storage and handling. The CERF chemistry edition includes plugins that enable the use of many of these features from within your irisnote notebook. Complex molecular structures and reactions become viewable and editable right on your notebook page. Chemical substructure searches can be combined with other search parameters to locate data quickly and reveal new relationships intuitively.
Other Partners
We have additional partners that work with our team and our customers in order to extend the reach of our solutions. Services include: consulting, training and deployment, professional services, customization, validation services, and applications and systems integration. We gladly work with the favorite contractors and consultants of our customers as well.